BEEN HERE SINCE THE BEGINNING!
Thursday, October 28, 2021
8:00 PM
201 Duval Street, Key West, FL 33040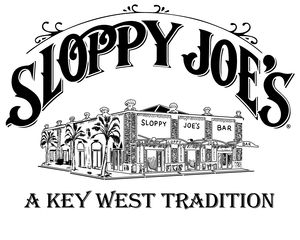 ✸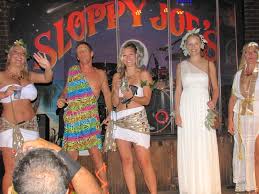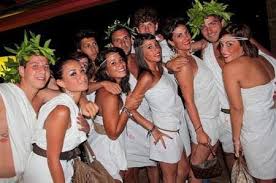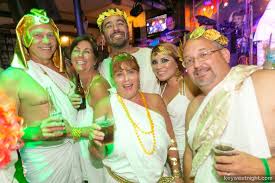 ✸
Toga! Toga! Toga! Sloppy Joe's Toga Party is "An ORIGINAL Fantasy Fest Event." Get your toga ON and find out why we are "Still The Best Toga Party in Town!" Transport yourself back in time with a traditional ancient Toga or dare to create your Toga using Fantasy Fest theme "All a Daze for the Holiday's. " Best Togas will win Sloppy Joe's gift cards throughout the night. Groups of 2 to 8 people may participate in our Toga Ceremony to award best Togas at 9:30PM. To enter Toga Ceremony groups must sign up next to the stage between 8:00 PM-9:15 PM. Audience will choose winner. First Place $300 Sloppy Joe's Gift Card, Second Place $200 Sloppy Joe's Gift Card and Third Place $100 Sloppy Joe's Gift Card. Contestants must be dressed in a toga. Body paint is not a toga, but may be used as part of the toga costume. Free to participate. Limited Toga sheets are available for purchase in the Sloppy Joe's Retail Store for $10 (Proceeds to AH of Monroe County ). Cherry on Top Band from Cincinnati, OH on stage after Toga Ceremony. Sloppy Joe's 201 Duval Street. Door charge.