Call to Artists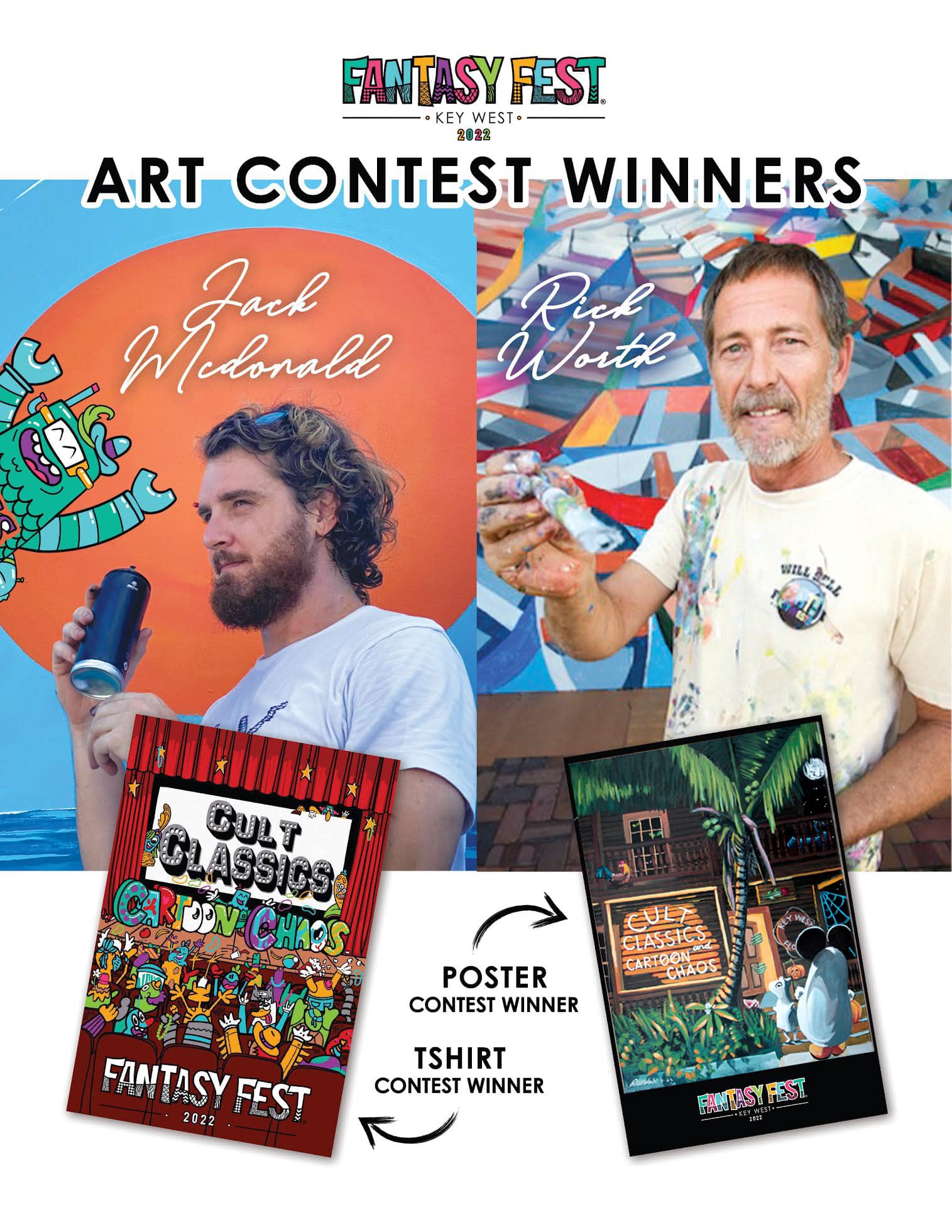 POSTER DESIGN 2022 WINNER

Rick Worth
Missouri born, Worth moved to America's southernmost island in the mid 1980s to fulfill his dream of becoming an artist. It didn't happen right away though. An incredibly handy man, he took a multitude of "odd jobs" — doing maintenance and landscaping for resorts, working at museums and eventually becoming a vocational trainer with the Monroe Association for ReMARCable Citizens.
Eventually, the Key West Art and Historical Society gave Worth his first studio and the chance to put his artistic skills to use. And those skills produced some of the most enticing, unique art Key West has ever seen. Worth has made his fair share of floats for Fantasy Fest, Key West's popular October costuming and masking festival. Now he does less building and more consulting for people looking to make a one-of-a-kind float.
Art lovers can stroll over to Key West's Bahama Village neighborhood and view Worth's most recent mural, located at the corner of Petronia and Thomas streets. The colorful panorama illustrates everyday life in vibrant Bahama Village. "Whenever someone is looking, I'm there to help make their dreams come alive," said Worth. Today Worth paints from home, referring to his workplace as his "fort," and shows his work at the Lucky Street Gallery on Key West's Greene Street. We are excited to have Rick Worth as our 2022 Offical Fantasy Fest Poster Contest Winner.
T-SHIRT CONTEST WINNER

Jack McDonald
Born and raised in Key West. Jack grew up behind the scene in the theater. As a visual artist and pround Key West native, the island landscape has always been his muse. He actual as had the pleasure with working with Rick Worth our Poster contest winner. For the last 12 years, Jack has been creating art non stop, not only his work but floats, theatrical sets, props and backdrops. His influence is local color as well as art in public places. Bright colors and shapes is his desire to have postive influence on the Key West art scene. We are excited to have Jack as our 2022 t-shirt art designer.
✸
Fantasy Fest 2023
Annual Poster & T-Shirt Artwork Contest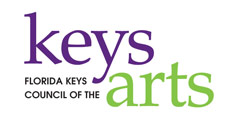 Presented in partnership with the Florida Keys Council of the Arts
The Florida Keys Council of the Arts and Fantasy Fest 2023 "Uniforms and Unicorns" requests artists to submit their vision of this year's theme for the Annual Fantasy Fest Poster and T-shirt contest presented in partnership with Florida Keys Council of the Arts. Remember, The Florida Keys & The Navy are celebrating their bicentennial this year! The winning selections that best represent the 2023 theme will become the official Fantasy Fest poster OR the official T-shirt.
Artwork that creatively and graphically reflects the theme, characteristics, flavor and the whimsy of Key West will be reviewed by a selection committee and selected artists will each receive $750, a signing party and recognition as the official Poster/T-shirt for Fantasy Fest 2023!
This is your opportunity to join the revered ranks of artists whose creations have been seen by over 70,000 party revelers!
Artists may submit up to three (3) different images for consideration. Posters may be horizontal or vertical, with a preferred finished size of 18" x 24". The Key West Tourist Development Association may ask artists to make modifications to artwork proposals. Artists are asked to include the words "Fantasy Fest" and the 2023 theme words "Uniforms & Unicorns". The artwork will be the sole property of Fantasy Fest upon selection and payment to the winner.
Deadline for online submissions is Monday, August 14th, 2023 at 5 PM.
Winning art will be announced Friday, August 18th, 2023.