Bud Light Fantasy Fest Parade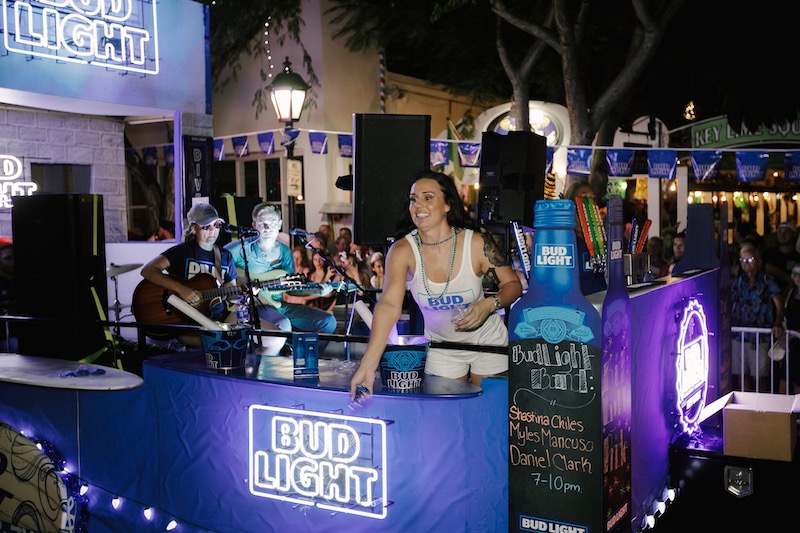 Saturday, October 24, 2020 — 7pm
Each year, the Bud Light Fantasy Fest Parade winds through the world-famous Duval Street from the Gulf of Mexico to the Atlantic Ocean. Lavishly decorated floats and hotsy totsy costumed characters entertain tens of thousands of spectators in the premier Fantasy Fest event. With this year's "The Roaring 2020's" theme, you can expect that the 2020 Bud Light Fantasy Fest Parade will have you dancing the Charleston with all your friends! The parade is a splendid moving party that would even dazzle Gatsby with floats, walking groups, and even bicycle brigades and human-powered kinetic machines. Envision your favorite 1920's famous, notorious, and beloved characters with themed settings and costumes, swing dancing and jamming to jazz down Duval Street!
The Bud Light Fantasy Fest parade kicks off at 7 PM on Saturday, October 24th...It'll be the bees knees!
2020 Bud Light Fantasy Fest Parade Application
Parade Entrant Manual (coming soon!)
Parade Ambassador Manual (coming soon!)
Key West Fire Department Float Requirements
Stay tuned to find out more about ambassador and volunteer opportunities!
✸
2019 Bud Light Fantasy Fest
Parade Award Winners
Bud Light Fantasy Fest Parade's Best Overall Winner: Lower Keys Fluffers
Best Interpretation of Theme: WeBeFit and Theme Runs
Best In Costume: Daniel Bitnar
Best in Entertainment: Passion Project Dance Troupe
Best Walking Group: Top Hat Marching Orchestra
Best Conch Style Architecture: We're Not All There Society
Green Parrot's Best Live Music Award: News Barometer and Fanci Seafood
WeCycle's Best Bike Award: Virginia Wark
Director's Choice: Hemingway Look-A-Like Society
2019 Chamber Of Commerce Prize
Contest Award Winners
First Place: Lower Keys Fluffers
Second Place: 40 Foot Sharpie Float Crew
Best Walking Group: WeBeFit and Theme Runs