Do it on a Bike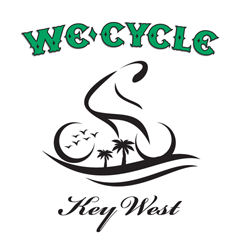 Official Green Transportation Partner of Fantasy Fest!
Pedal your way through paradise on a We Cycle bike with 3 convenient locations and free bike pick-up and delivery.
We Cycle Old Town:
326 Southard St. Key West
720b Caroline St. Key West
We Cycle New Town:
5160 U.S. 1 Key West
✸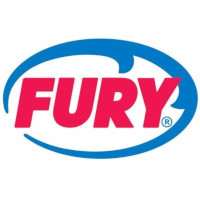 FURY Key West Bike Rentals
PROMO CODE: FANTASY

15% off Bike Rentals with promo code is FANTASY

Valid October 18 - November 2, 2023

✸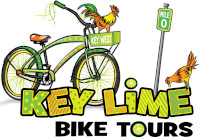 Key Lime Bike Tours
✸
Road Safety Rules
Ride your bike on the designated BIKE ROUTES or in BIKE LANES on the road.
There is a lot happening on Duval Street, but you can't ride your bikes on the sidewalks on Duval Street.
Bikes are the same as cars! Follow all usual traffic laws and signs.
Follow the rules of the road because you share the road with cars and other vehicles.
Never ride the wrong way down a one-way street.
Be careful in the dark. Always use bike lights at night and other reflective accessories. Neon body paint is good.
Chill and go with the Flow. That is, the flow of traffic.
Always ride on the right side of the street, going in the same direction as traffic.
Stay out of the middle of the street. Yes, we are talking to you.
Yield to pedestrians and chickens. Especially chickens and chickadees.
Be alert on Key West streets. We have a lot of travelers in cars, trucks, mopeds, golf carts, bikes, motorcycles, and on foot. It can be a veritable cluster of arbitrary objects on our roads.
Don't drink and bike. Literally, don't try to juggle a drink while navigating your two-wheeler.
Don't get distracted while biking on the road with earphones or the voices in your head.
✸
Secure Your Ride
LOCK UP YOUR BIKE!!!
Lock your bike to a bike rack. There are bike racks all over the island.
Use reliable locks to secure your bike. Rubber bands and silly string don't work well.
Trees, fire hydrants, street signs, and private property aren't places to lock your bike.
Do not leave valuables in/on your bike when it is unattended. This includes most things not attached to your body.
✸
Costume Cycling Safety
Even ninjas have bike lights – be visible at all times!
Make sure your tutu isn't blocking your bike light.
If you have a long wig, weave, or dreads, be sure they don't get caught in the spokes.
Make sure your tights are spandex – you wouldn't want a tear.
Make sure head gear doesn't block your peripheral vision.
A costume with a short cape will increase your aerodynamics.
Safety pins and Velcro tabs are the best solutions for tails, capes, robes, tassels, drapes, and droopy body parts.
More than one person on one bike is tempting, but is not a good idea.
Make sure your tail has a proper resting place before you start biking. Don't want to think about where to place your tail? Wear a nubby tail costume such as a polar bear, hedgehog, or bunny...
If you're a storm trooper, you have built-in kneepads. That's a plus for biking.
Make sure your wing weight is evenly distributed so you don't lose your balance.
It's hot here and when you're biking, the less fur, the better.
Don't let your tentacles get tangled.
Face paint is your friend and it won't block your vision.
Make sure your costume lets your legs and arms move freely, even if you are a mummy.
Don't let your heels get caught in your pedals.
Secure all hats on your head or you may lose them.