CELEBRATE WOODSTOCK-STYLE!
Wednesday, October 27, 2021
7:00 PM
202 William St., Key West, FL 33040
✸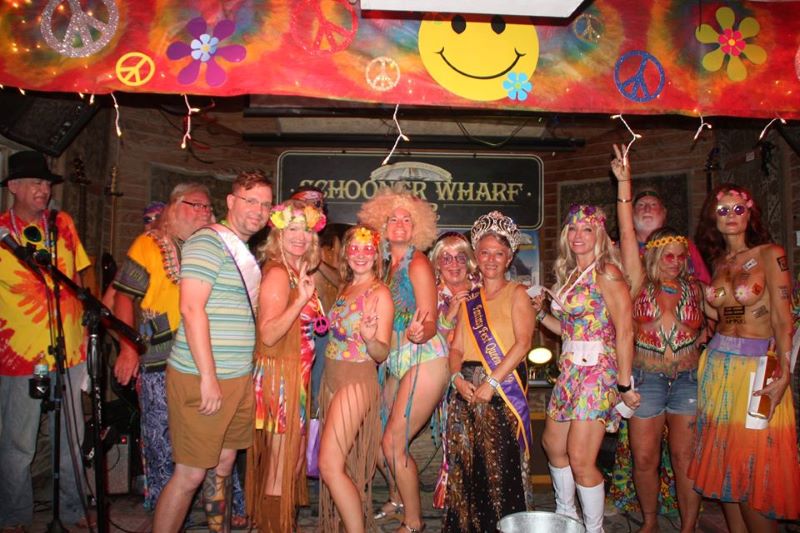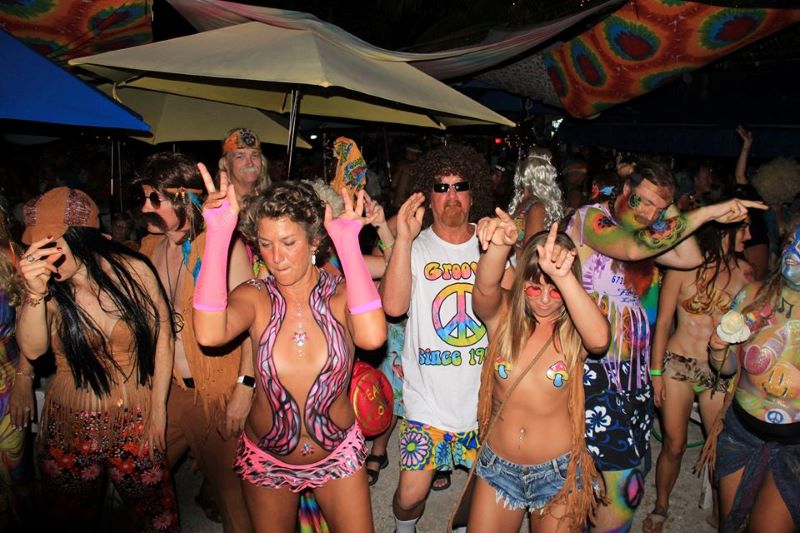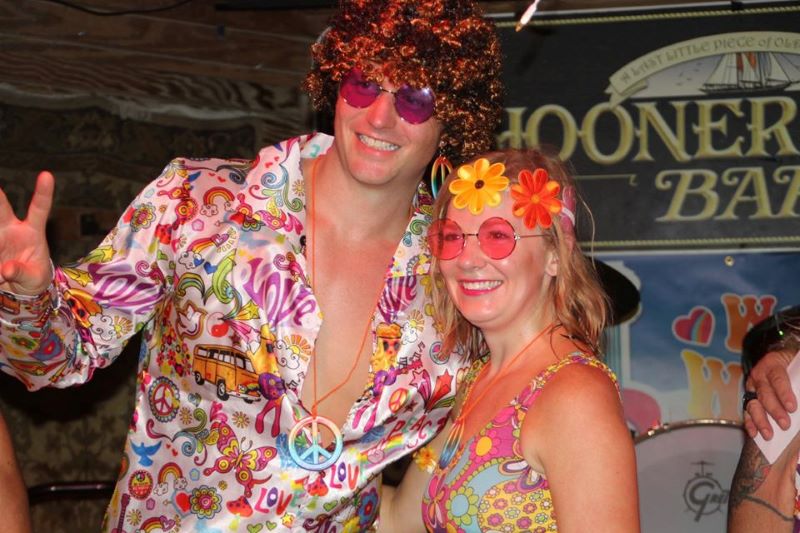 ✸
"Travel back in time to the '60s, with Peace and Love Woodstock-style. It's tie-dye, flower power, and psychedelic colors in a time capsule of the era at Schooner Wharf Bar. The Party starts at 7 PM. Prizes for sexiest Hippie Chick and Grooviest Dude -- judging at 8:30 PM. Enjoy live music and dance to tunes that reach back in time from That Hippie Band from 7-midnight, plus cold drinks and great galley fare. Emceed by Magic Frank Everhart. Winners will receive cash prizes and gift certificates. 202 William St.; 305-292-3302; Starts at 7 PM; judging at 8:30 PM. No cover charge or entry fee." Join us after the Bud Light Fantasy Fest Parade for a walk on costume contest!! Strut your stuff and win groovy prizes!!