LET IT ALL HANG OUT!
Thursday, October 26, 2023
10:00 PM
724 Duval St., Key West, FL 33040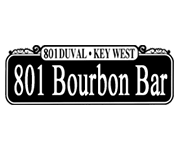 10pm-4am Event Open to All! The most risqué party of Fantasy Fest! Play in the Poolside Foam Party! Dance the night away on 2 Dance Floors or Splash around in our Pool & Jacuzzi! Black Out & Black Light party inside, exotic dancers and FREE glow sticks! VIP Tickets All Access, $75 cash discount $85 day of the event or keystix.com.. $$ (VIP All Access includes full access to Bourbon St Pub and New Orleans House, Garden and Pool Bar and Foam Party) tickets will be on sale at the New Orleans House starting October 1st; open 8 AM-8 PM;) Tickets available 305-293-9800; 724 Duval St.; Bourbonstpub.
✸