TAKE A BIKE RIDE! BE NAUGHTY!
Thursday, October 28, 2021
11:00 AM
803 Duval Street, Key West, FL 33040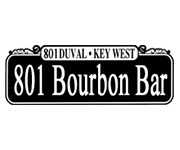 ✸
✸
Come enjoy your Duval bike ride with a group of your Naughty Friends! Come get body painted; enjoy libations, titillating music and meet new friends! This is going to be a naughty ride for everyone. Registration for bikes will be online and tickets will be limited. Come ride our provided Bikes or if your and your honey wants a PediCab to do all the work, they will be on hand also! 11:00 am – 1:00 pm – Registration and Pre Party @ 803 Duval Street Parking lot with music provided my DJ Lucas to get you in the spirit. Open Bloody Mary & Mimosa Bar! 1:00 pm – Bike ride to Smokin' Tuna with free admission to concert with Joel Rush, Caffeine Carl & The Buzz. Single Bikes are $75 Pedi Cabs are $175 (with a Bottle of Champagne) Bikes will be picked up once you arrive at Smokin' Tuna, so you do not have to worry about getting them returned. Contact Brad (305) 731-9055 if you have further questions about the event. ALL SALES ARE FINAL: NO RETURNS OR REFUNDS. Tickets comingn soon.