Street Fair 2019
Friday, October 25 & Saturday, October 26, 2019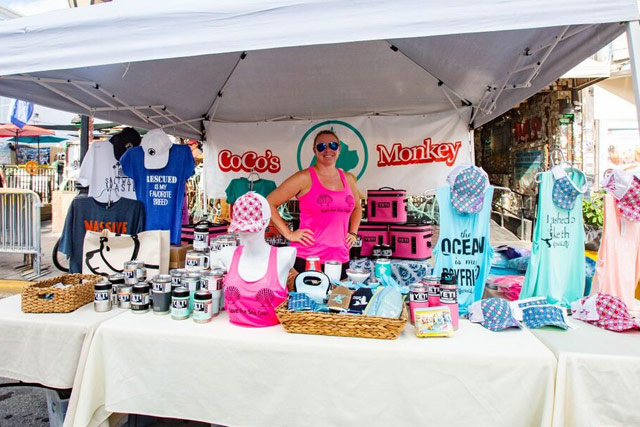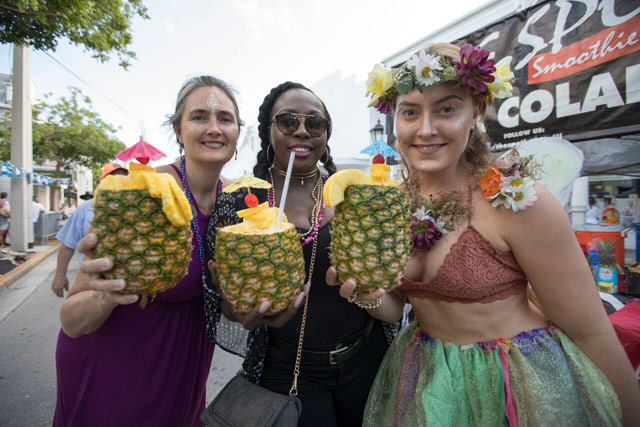 Do you love a "Cheeseburger in Paradise" served up Jimmy Buffet style? Are a "Material Girl" like Madonna? Make your way to the Fantasy Fest Street Fair on Friday, October 25 and Saturday, October 26. Discover artisans and food vendors along famed Duval Street, including both local and out-of-town vendors.
A fun shopping and eating adventure, the street fair features Caribbean feasts, food trucks, and other delicacies. Find whimsical crafts, one-of-a-kind treasures, or just the right accessory to pull your costume together – no matter what, you'll have fun looking.
It's also a chance to show off your costume and stroll down Duval Street like you've never seen it before. Eat and drink to your heart's content. The ever-changing variety of vendors, partners and performers set up along Key West's most magical mile will keep you entertained for hours. The street fair runs from noon until midnight, while the blocks between 200 and 300 Duval stay open later to keep the party going.
Friday Street Fair Map »
Saturday Street Fair Map »
✸
Are you a prospective Food or Arts and Crafts Vendor?
Food Vendors, click here »
Arts & Crafts Vendors, click here »