Poster Contest
Presented by the Florida Keys Council of the Arts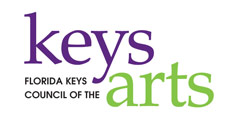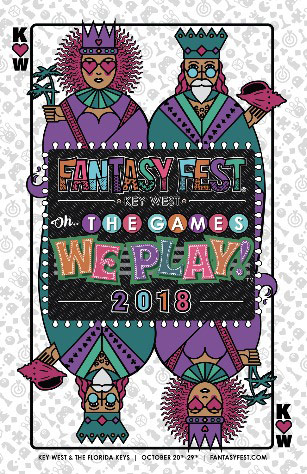 Call to Artists
Florida Keys Council of the Arts and Fantasy Fest 2018 "Oh…The Games We Play" request artists to submit their vision of this year's theme for the Florida Keys Council of the Arts Annual Poster Design Contest! Selected artwork will receive $1,000, a poster signing party Tuesday, October 23rd, 2018, and recognition as the winning artist or artist collaboration. This is your opportunity to join the revered ranks of artists whose creations have been seen by more than 70,000 party revelers!
Winning artwork will reflect the theme, characteristics, flavor, and the elements of Key West. The winning design will be the official 2018 Fantasy Fest poster and T-Shirt.
Posters may be horizontal or vertical, preferred size of 18"x24". The Key West Tourist Development Association may ask artists to make modifications to art work proposals and may ask artists to include the words "Fantasy Fest", the theme words "Oh…The Games We Play", and the year. The artwork will be the sole property of Fantasy Fest upon selection and payment to the winner.
Deadline is Friday, June 1st, 2018 at 5 PM.
Winning art will be announced Friday, June 29th, 2018.
Submit your poster entry online »
Alternatively, you can download and complete this application PDF, attach it to the back of your artwork, and mail to or drop off in person at:
Fantasy Fest 2018
Florida Keys Council of the Arts Poster Contest
c/o We've Got the Keys
922 Caroline Street
Key West, FL 33040
Or:
The Florida Keys Council of the Arts
1100 Simonton Street #2-263
Key West, FL 33040
Drop off: Monday - Friday
from 9AM - 5PM